Latest News
The xmas party this year is going to be in collaboration with our friends at Tribal Wave Movie Nights. It will be taking place on Friday 19th December. GET YOUR TICKETS NOW!..
.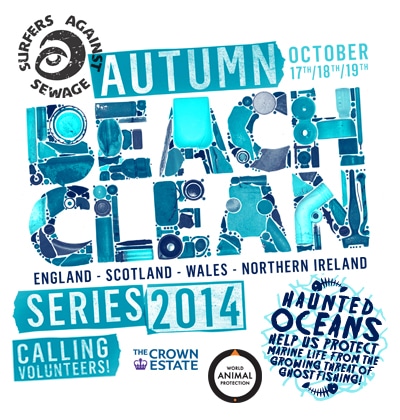 The Autumn Beach Clean Series – 17th – 19th October 2014: Call for helping hands to keep your beaches clean. Local beach cleans in Hove, Rottingdean & Newhaven...
The 4th annual London Surf / Film Festival 2014 will take place from the 9th to the 12th October 2014...
Beyond Sight, the movie is coming to the UK in October with the star of the show, Derek Rabelo attending each showing for a Q & A session. The movie will be stopping at London, Swansea, Bristol and Newquay...
All the in-water photos taken at the 2014 Paddle Round The Pier Beach Festival are now available to buy in the Sharkbait shop with all proceeds going to the charities...
Think you're the fastest at paddling?! Challenge your friends to race the Pier To Pier race at this year's Paddle Round The Pier and you could ...WIN A SURF HOLIDAY IN MOROCCO!...
Now in it's third year the Museum of British Surfing opens for 2014 with its new exhibition 'The First Wave – surfers & their stories'. Now including touch-screen units, a new eight minute film about UK surf heritage and a whole lot more...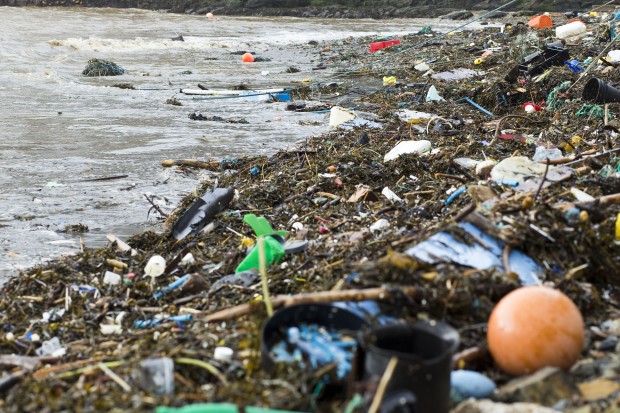 Surfers Against Sewage is calling on coastal community volunteers to roll up their sleeves in the wake of the winter storms and head down to their nearest Big Spring Beach Clean event...
Brighton hosts the world's biggest celebration of wild whales and dolphins – WhaleFest! WhaleFest is a family orientated festival at the Brighton Hilton Metropole supported by big names such as Chris Packham, Gok Wan and Steve Backshall...
The Panama Paddle Expedition - A record breaking prone paddleboarding journey in support of ecological exploration and preservation in Panama. Read more...
Surfers Against Sewage is today launching an innovative new campaign, #SIGNFORIT, with the support of musicians Jack Johnson, Ben Howard and Gabrielle Aplin, along with 11-times world surfing champion Kelly Slater...
The new version of the Surf Reporter surf app now runs on karma! Read more...
Due to an incident with a vessel and surfers crossing the harbour there has been a ban on surfers paddling across Shoreham harbour by order of the Harbour Master. Read more details from Shoreham Port Authority...
Older stories
Brighton on a Skateboard
Brighton's Big Screen is hosting a Red Bull Surf Cinema takeover!
Supernova Surf Shop has opened it's doors to a new surfboard heritage centre
The new version of the Surf Reporter surf app now runs on karma!
Wave heights in Brighton would be slashed by 22% Due to the Rampion Windfarm from E.ON
The largest shark caught in British waters?
local surf films projected on the cliff face in Brighton
Download the latest surfing app and help raise funds to send the GB team to Panama
The world's most expensive Stand Up Paddleboard
The Museum of British Surfing now open in Braunton, North Devon
Woefully inadequate water quality standards
Kelly Slater (USA), 39, has officially claimed a historic 11th ASP World Title
Kelly Slater wins Lower Trestles 2011
The London Surf / Film Festival 2011
SAS are proud to be launching a new real time sewage warning system
RIO BREAKS is directed by Justin Mitchell and is released in cinemas from Mr Bongo Films
Lagoon Watersports in Brighton announce details of the first System 2.0 cable wake park
Kelly Slater Claims 2010 ASP World Title
Europe's first surfing museum gets the go ahead in North Devon
Tony Hawke will be coming to Brighton
Getting fit for your surf trip!
Is this Britain's earliest surfer?
Jock Paterson paddles across the Channel all in aid of Surfers Against Sewage
Australian surfing icon Mark Richards will be visiting Ocean Sports, Brighton
Ellie Lawson is touring 9 Quiksilver stores in the UK as part of her sponsorship deal with Quiksilver Women
South African Grant "Twiggy" Baker Claims Ride of the Year
Jump on board our exclusively chartered boat to the remote surf breaks of the Maldives
The O'Neill Cold Water Classic (CWC) Scotland
Irish Surfer Glenn Hall Wins ASP WQS 4-Star Burton Toyota Pro in Australia
Surfers Against SewageBrighton and Hove beach clean...

Martin Yelland's UK bodyboarding film "Post codes" is now out on DVD...

The 2010 ASP schedule...

Bustin' down the door is due for DVD release on January 18th 2010...

Mick Fanning (AUS), 28, has been crowned the 2009 ASP World Champion...

Greg Long Wins Quiksilver In Memory of Eddie Aikau...

Showdown for the 2009 ASP Crown at Billabong Pipeline Masters...

opening ceremony of The Quiksilver In Memory of Eddie Aikau...

UK beaches failed to meet guideline standards...

Outcast Hats is the new online hat store set up by Brighton-based surfers...

Slater signed the 1,000th POW campaign postcard...

The 2009 Retro Board Challenge was a day of sun, fun and partying...

European Commissiontakes UK to European Court of Justice over non-compliance...

A Wellington man, forced to ride out the Samoan tsunami on his surfboard...

SurfAid has launched an Emergency Response Appeal to help the people of Padang...

Mick Fanning Claims Back-to-Back Events, Takes Quik Pro France. SEIGNOSSE, France...

Aaron Jennings is our new Regional Rep for Surfers Against Sewage (SAS) in Brighton..

Irish surf film WAVERIDERS has won the prestigious Best Documentary Award...

Museum of British Surfing's application to become a Registered Charity...

Surfers Against Sewage (SAS) are urging all water users to watch Panorama...

Bustin' Down The Door on the big screen. The UK cinema tour 2009...

Think your van could be a contender for the UK's coolest T5?..

Love Your Beach Campaign - Peacehaven...Calling All Peacehaven Waveriders...

The UK's only Tow-At Aerial contest, the Relentless Aerial Assault...

Plans to open the first full time surfing museum in Europe have taken a major step forward...

A1Surf.com re-launched...

Searching for Michael Peterson film tour 2009...

Joel Parkinson (AUS), 28, has claimed the 2009 Billabong Pro Jeffreys Bay...

Surfers Against Sewage beach clean-up tour 2009...

Paddle Round The Pier 2009, the best and biggest Paddle ever!!...

HUNDREDS OF SURFERS TURN OUT TO SUPPORT SAS'S POW ACTION...

Alan Stokes wins the Gul Night Surf 2009...

The Relentless Boardmasters in association with Vans 2009...

2009 White Air Extreme Sports & Music Festival...

The Surfing Museum moves a step closer to finding a permanent home in Devon...

Sign the petition calling for the implementation of a National Marine Litter Strategy...

Top Pro Surfer supports Australian Bushfire victims...

"Chasing Dreams", a novel by Aaron Jennings...

New regulations that prevent sewage pollution from ships....

Cliff Cox is lucky to be alive after being airlifted to safety from Kimeridge Bay ...

NOTCALIFORNIA returned to the big screen after six years...

SAS TV goes live...

A1Surf and Wittering Surf Shop Retro Board Challenge 2008...

The perfect wave and renowned Dorset secret spot at risk. Sign the petion now...

Jeff Divine's iconic surfing images - Surfing's Golden Age: The Seventies Kodachromes...

Chris Thomson, pick of Europe's Best Longboard Waves...

The Dark Art Of Surf Travel..! This dark art is the ability to chase waves, but with a non-surfing partner and/or child in tow...
.
Teahupoo Weighs In For Billabong XXL Global Big Wave Awards...

"No Butts on the Beach!" campaign...

British Airways ban on the carriage of surfboards...

British Aquaskipping sprint record falls in Hove ...

Surfboard quiver lost in fire...

Oxbow sponsors the British Surfing Museum...

Ken "Skindog" Collins rode a monstrous, seemingly impossible tube...

Ben Skinner's silver medal...

Reubyn Ash from Bude, 2006 European Junior Champ...

Twister off the coast of Brighton...

The biggest wave ever to be surfed?..

Wave energy causes surfers rift...

8ft swell at Newquay's Fistral beach...